Voices in School Choice Events
September 26, 2018
The DC Public Charter School Board (DC PCSB) is hosting three community conversations in Washington, DC. We want to hear from residents about the type of school programs that they would like in the city. Also, we will share how DC PCSB's defines school quality and our approval process of new public charter schools. 
Events
Wednesday, October 17
6:30 p.m. – 8:00 p.m.
LAYC Career Academy PCS
3224 16th Street NW
Thursday, November 1
6:30 p.m. – 8:00 p.m.
Bright Beginnings
3640 Martin Luther King Jr. Avenue SE
Tuesday, November 6
6:30 p.m. – 8:00 p.m.
Washington Latin PCS
5200 2nd Street NW
Your input will help shape the future of education in our city. Childcare will be provided. Join us at one of the conversations!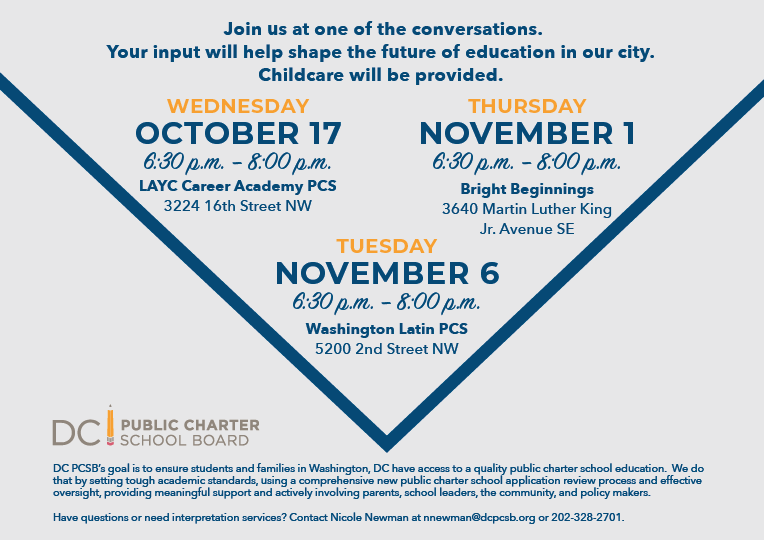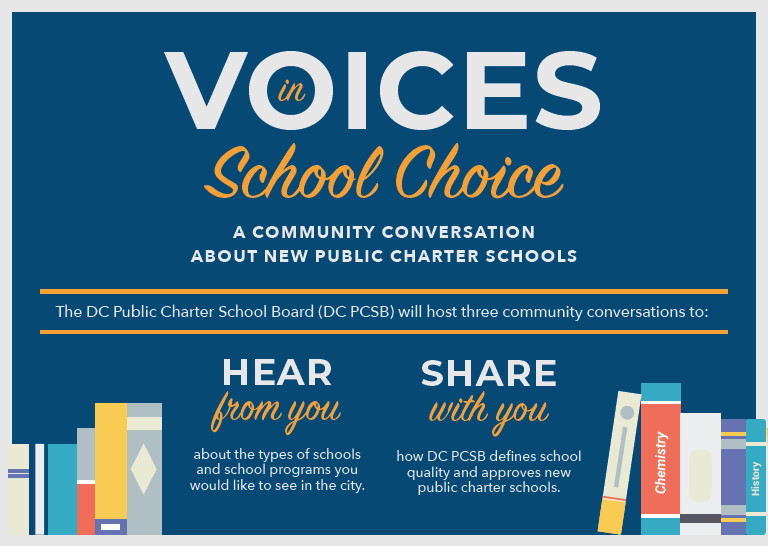 Flyer Information - (English, Amharic, Simplified Chinese, French, Korean, Spanish, Vietnamese)
RSVP - (October 17, November 1, November 6)