Quality Ratings Released for Alternative Accountability and Adult Education Schools
November 10, 2016
Today, we released our citywide public charter quality report for Alternative and Adult Education schools, which shows that schools are steadily improving and preparing adult students for college and the workforce.   
The report is a comprehensive look at education for public charter schools throughout the District of Columbia serving grades prekindergarten (PK) to 12, along with alternative and adult programs. 
Recently, we released the School Quality Reports for grades PK through eighth grade and High School. These reports are also known as the Performance Management Framework or PMF, and they measure how well public charter schools prepare students for college or the workforce, improve student math and literacy skills, and perform on the state assessment in English language arts and mathematics.  The Reports also assess other metrics that measure school quality such as attendance and the percentage of students that re-enroll each school year.  All school reports are located on our website. 
The School Quality Reports place schools in one of three performance tiers. Tier 1 are top-performing schools, Tier 2 are mid-performing, and Tier 3 are low-performing.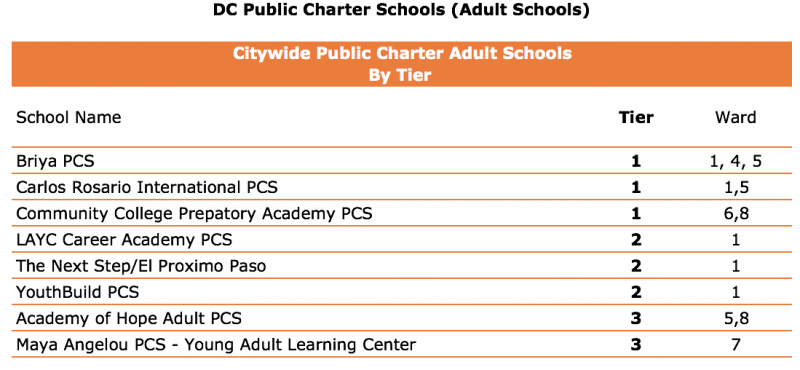 For more information, including previous year results, visit our website.  
Join us on November 17 to celebrate the students and schools at the 20 Years of Quality Public Charter Schools event.  Also help us congratulate these schools and students using the hashtag #TIERific 
Please like our Facebook page and follow us on Twitter for more updates on DC Charter Schools!