Honoring National School Counseling Week
February 10, 2017
From February 6-10, we have been celebrating National School Counseling Week. It is sponsored by the American School Counselor Association and highlights the tremendous impact school counselors can have in helping students achieve school success and plan for a career. 
We would like to take a moment to high light three great school counselors: 
Samantha McMahon is a School Social Worker and Behavioral Specialist at Somerset Prep DC Public Charter School. She has been at Somerset since 2015. Not only does Ms. McMahon provide behavioral support and counseling services to everyone on her caseload, she teaches Somerset's scholars appropriate social skills and strategies to improve their mental, social, and emotional functioning. Ms. McMahon enjoys the mental health field for a multitude of reasons, one of which includes building rapport with the students. "I love being able to build relationships with people and then using that relationship to bring about positive changes," said Ms. McMahon. "Mental health is such an overlooked field, but being in the school setting shows me just how important it is. Not only can I support kids in becoming the best scholars, but I can also help them be the best future leaders." 
Sasha Clayton is a school counselor at Two Rivers Public Charter School. Mr. Clayton has been with Two Rivers Public Charter School for 8 years. In that time he's started an after-school program for gardening and has helped a diverse population of students work through problems socially, emotionally, and academically. It has made him a beloved figure around the school and a great resource for students. One student was going through a hard time. It was hard for her to communicate with her mother and to talk about her dad, so she started seeing the Mr. Clayton. The time and space to discuss feelings is a big part of what makes Mr. Clayton such a great counselor for students. And his patience has great rewards. "Mr. Sasha wants to celebrate our growth - when we grow with our emotions and our ability to handle the outside world," the student explains, "He helped me figure out me - who I am."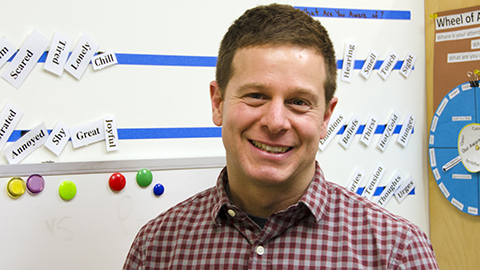 Cortney Jordan has worked as the Director of School Counseling at Richard Wright Public Charter School for four years. She has been a strong advocate for children and the policies that improve the educational system. Mrs. Jordan believes that every child should be afforded the opportunity to be educated beyond high school which has fueled her ability in achieving 100% college acceptance rate and assisting her students in earning 4.4 million dollars in scholarships thus far.  She understands that it takes a strong network to ensure that the students of the District are successful and is determined in empowering them in reaching their full potential.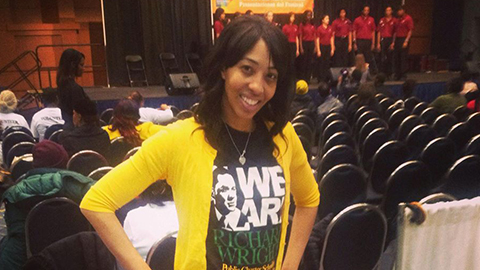 School counselors play such tremendous roles in the lives of students, so stop by and hug your counselor today! Thank you school counselors for taking such great care of our students. You all make us #DCcharterPROUD! For more information about ASCA's National School Counseling Week please visit their website and follow the hashtag NSCW#17