Closing Information for WMST PCHS Families and Students
May 15, 2018
WMST leadership and board were unable to demonstrate that the school is economically viable by the April 24, 2018 deadline.
As a result, Washington Mathematics Science Technology Public Charter School (WMST PCHS) will be closing as of June 30, 2018.
DC PCSB enrollment specialists are working to help students and their families to secure a spot at a new school. DC PCSB will also work closely with the school to ensure that the school closure process is orderly. DC PCSB will provide needed funds out of its own fund balance, pursuant to a Memorandum of Understanding executed with the school, to allow the school to continue serving students through the end of the 2017-18 school year.
For assistance in selecting new school options, WMST families should contact Jiselle O'Neal, Intergovernmental Relations and School Support Specialist, at joneal@dcpcsb.org or 202-330-4056.
Update: 
Head of School, Dr. N'Deye Diagne, sent the following letter to WMST students and families.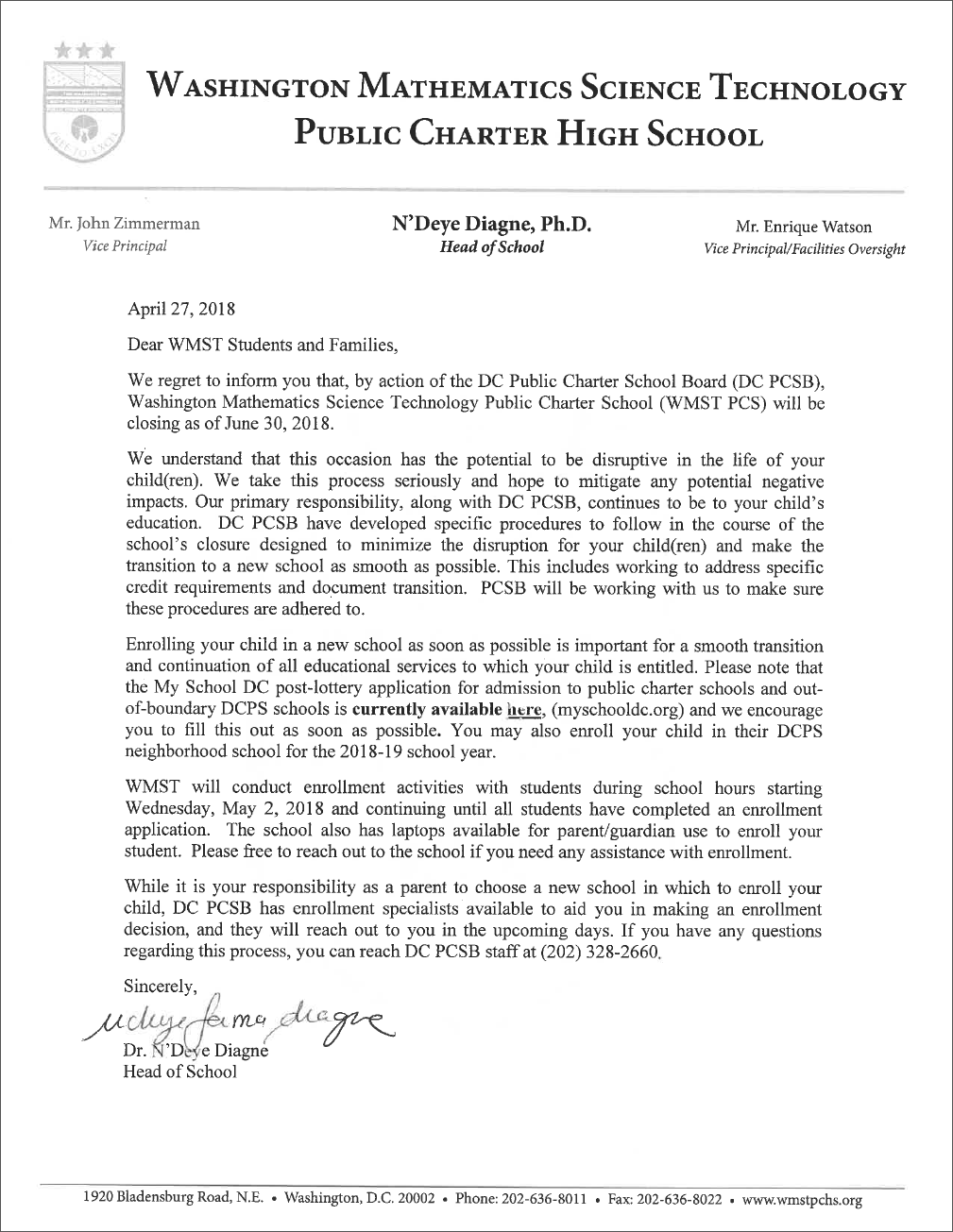 Update II: 
On Thursday May 17, 2018, (6:00-7:30 pm est) WMST Leadership team, WMST Board of Trustees, and Staff Members of the DC Public Charter School Board will host a Community Night Forum at the school for families to answer questions about the school's closure.